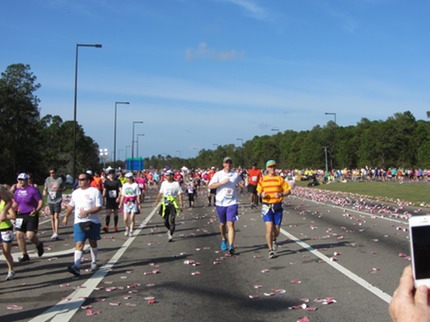 2012 was a year long focus on getting healthy.  Much of this was driven by the challenge of running a marathon with my brother.  This year, that focus will continue, and part of that is to expand upon my own healthy living.  I have always been a recreational cyclist, but this year, I am expanding the bicycles rotation in commuter vehicles in my life.  Using it to get to work, and the gym, and to do some light grocery shopping.  In order to accommodate this, I have begun the process of refurbishing my old mountain bike and turning it into a commute friendly bike.  
This is important to me, as like the scooter, I view it as another step in getting another car off the road, and raising the awareness of alternatives.  It is also an important step in staying healthy and fit.  
This coming summer, instead of just running for my own health, my brother and I decided that we wanted to run for something more.  We sat down and decided that this year we wanted to raise money for cancer research, as it is something we both want to see addressed with a real cure sooner than later.  After some research, we found an organization that was set up to do just this.  So this year, our big run is the Disneyland Half Marathon in Anaheim, CA.  
We are hoping to raise at least $850 each.  We would love to do more, but have been advised that this is a reasonable number to achieve.  
Donate to our Run For the Cure Disneyland Half Marathon
In addition to this, we are also attempting something new.  This year we have added a short sprint triathlon early in the year to see if we can survive the swim, and then if that goes well, the plan it to also do an Olympic length triathlon in the fall. 
Feel free to follow my training progress on Strava.com (dru_satori), I'm not shy, and it is fun to share this stuff.