I have to admit, the last few weeks have been interesting.  I love riding, and really enjoy my scooter, but recently, I've had to take a couple of road trips.  Frankly, they are just a little much for the scooter.  I say this because I have taken the BV500 on a couple of trips now and I have this recurring issue when I go slab.  Any ride where I ride over an hour at constant highway speeds (65+) when I slow down to idle at a stop, the engine stalls at idle.  From what I can tell, this is quite common to the MASTER 500 engine, and it is tied to the US only charcoal canister that eats up so much space under the BV's seat.  I have considered removing it.  Reports are that it solves the problem, and the engine runs smoother for it.  My concerns are the increased particulate emissions, scooters are not any better than most cars in terms of emissions per gallon of fuel burned (but by burning fewer gallons have a lower gross emissions than a car for the same milage).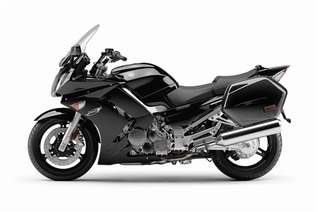 This started me thinking about looking at bigger bikes better suited to longer slab road trips.  I find that the more traditional 'cruiser' holds little appeal to me, so I started looking at the 'Sport Touring' class of bikes.  There aren't that many out there, so I took a few hours to check some out.  It was an interesting day, but what I found was that though I think the FJR is great bike, it just fails to excite me.  The scooter still does.  So rather than spend the money to buy a bigger bike, I am seriously considering tweaking the scooter and keeping it until it is no longer practical to do so.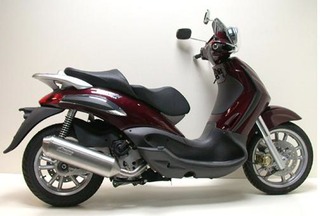 What this means is removing the charcoal canister, but also changing the exhaust, variator and adding a corsa power booster.  After doing a bit of research, I think I am looking at a Polini variator.  The J. Costa is tempting, but I have heard mixed reviews with the BV500, compared to the almost universally positive reviews on the GT200/GTS250's.  The Leo Vince pipe has the best sound, and provides a slight improvement, and the Power Booster gets good reviews as well.  
Given those changes, the only real weakness left should be the need for frequent maintenance, but that just isn't an issue when the maintenance is not that hard.
So while I did toy with the idea of moving back to a "real" bike, the convenience and fun of the scooter just makes it hard to seriously move to something like the FJR for me.  But, riding remains an individual exercise and what suits me, may not suit everyone. 
Ride Safe.